WALK IT. CHARGE IT. RUN IT.
FUN IT.
The World's #1 Fun Run for ages 7 & Up • Family Friendly • 2.5 Million Cubic Feet Of Foam
#GetFilthyClean

Over $3,100,000 raised for Charity
THE 5K FOAM FEST AUSTRALIA
Ticket prices listed below include all taxes, processing fees and insurance fees.
Current Price $59.99-$124.99
Current Price $59.99 - $124.99
Current Price $49.99 - $74.99
Current Price $49.99 - $74.99
Current Price $49.99 - $79.99
Ticket prices listed below include all taxes, processing fees and insurance fees.
We guarantee you'll be foamy, muddy and wet by the end of the 5K Foam Fest
5k Foam Fest has 22 of some of the best and most exciting obstacles in the world including the worlds largest inflatable waterslide, slip and slides, and mucky mud pits! Combine these with 2.5 million cubic feet of foam that we pump out at each event and you are destined to have a awesome day! Check out the obstacles:
Mud Crawl (certain venues only)
Mud Pit (certain venues only)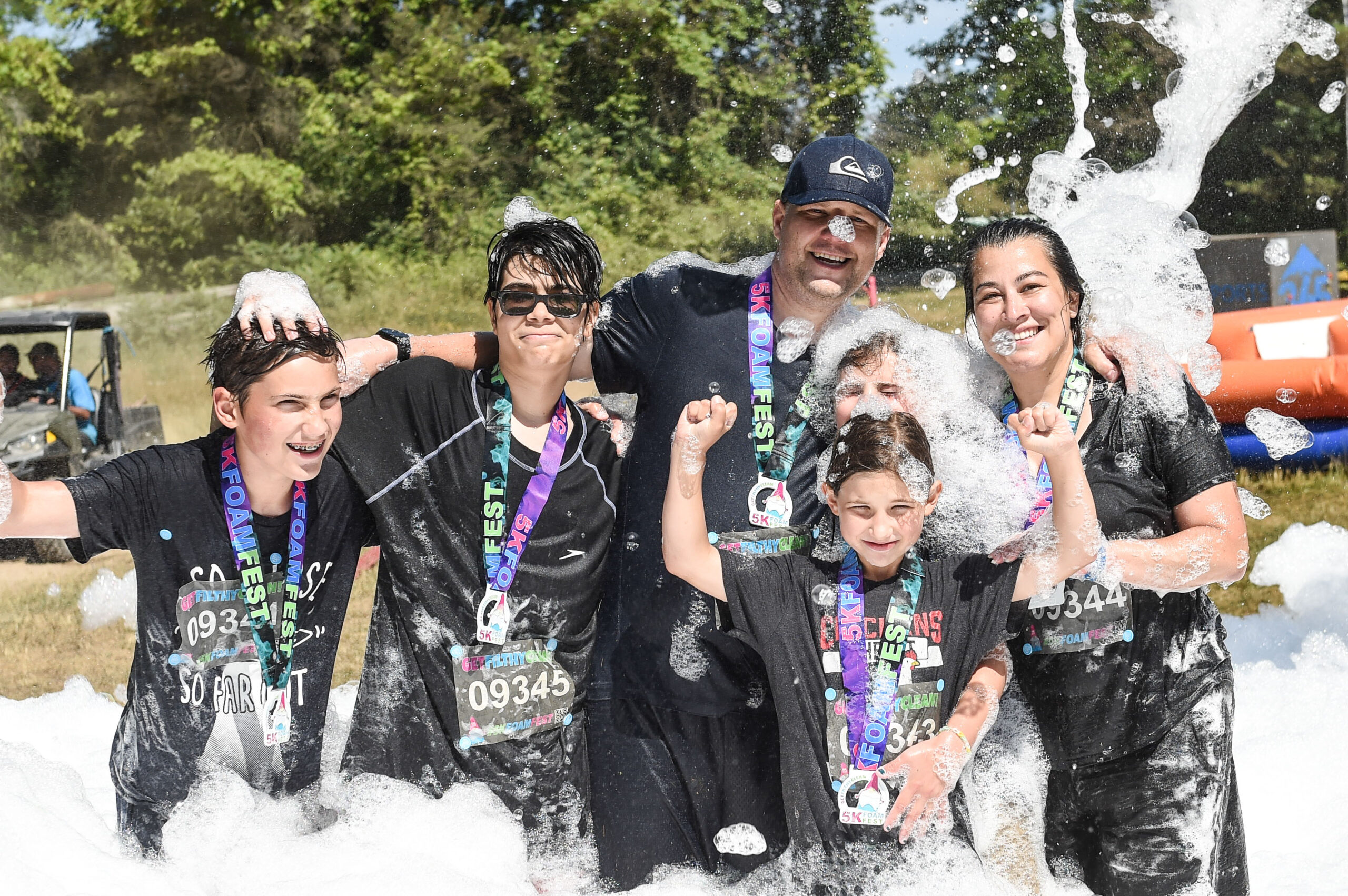 Register your family members for our bundled family pass!
Family pass options are available as a ticket option when registering, no promo code is required. If discovered that you are not immediate family upon check in, you will be responsible to pay the balance of a full day event ticket per person. That can get pricey so please don't cheat 🙂
The 5K Foam Fest is
Going GREEN!
We love our fun, but we love our planet too!
The 5k Foam Fest is implementing some changes to our event to reduce the waste we generate as we work towards a more environmentally friendly experience.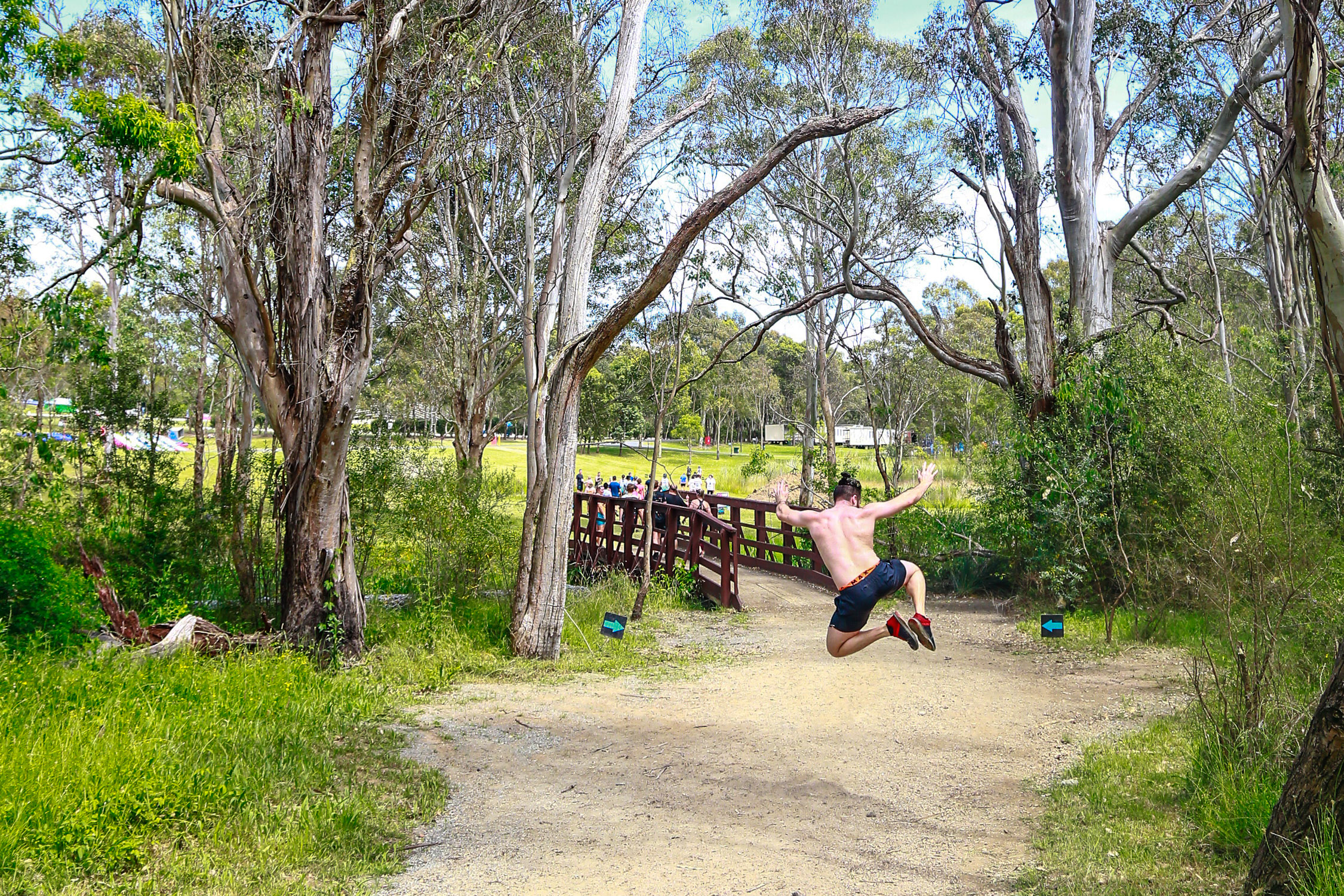 We did The 5K Foam Fest as a family activity. My children are 9, 11, 12 & 13. We enjoyed our experience. Kids are asking to do it again. Thank you to all the organizers who make this event a success! We will be back next year!
My boyfriend and I have done other runs, and so far this is our favorite, we are already signed up for 2017
We had an amazing day and many many laughs. It was well organized and the run is set up for all fitness levels.
SO much fun, Went with my dad, step mom, mother in law and sister in law and we all had lots of fun and are telling everyone its a must do!!
So much fun and the event was very organized...be prepared to have a fun, wet n' muddy time!!
OUR OFFICIAL CHARITY PARTNER
Overview
About Make-A-Wish
How You Can Help
Overview
Raise Money For Make-A-Wish Australia

Together, we create life-changing wishes for children with critical illnesses.
Along with the national office, eight regional chapters grant magical wishes to children in need from coast-to-coast. Make-A-Wish Australia is an affiliate of Make-A-Wish®️ International, the largest wish-granting organization in the world, making dreams and wishes come true for more than 480,000 children since 1980.
There are several wish-granting organizations in Australia, and we are often asked about what makes us different. People say, "Why should I give to Make-A-Wish Australia instead of a similar organization?" Click here to find out how Make-A-Wish stands out from other wish-granting organizations.
The Impact of a Wish
When children are battling a critical illness, so much of normal childhood is taken away from them — it is exhausting, both emotionally and physically. A Wish is something that gives kids the opportunity to look outside their illness — it restores a sense of childhood back to the child and normalcy back to the family.
You can help seriously ill kids by participating in the 5K Foam Fest and raising funds for Make-A-Wish.
How Do I Get Started?
As soon as you have registered for Foam Fest it is time to start your fundraising team in your raceroster.com ticketing account.
Every dollar counts! Make-A-Wish will receive all money raised through participant fundraising and all revenue generated from the Make-A-Wish gear check on-site.
About Make-A-Wish
About Make-A-Wish Australia
Make-A-Wish®️ Australia creates life-changing wishes for children with critical illnesses. They work in partnership with sick kids, their families and medical teams to deliver unforgettable wish experiences – like making unicorns fly, sending kids to the moon and even helping Australia's youngest cricket captain don the baggy green.
Wishes are as unique as the imaginations of the children who make them! When a wish is realised, a child discovers that despite their situation, anything is possible.
As one wish Mum said: "We're eternally grateful for having his wish granted. It was the turning point during his treatment. Maybe that's a coincidence, but I honestly don't think so."
You can make more life-changing wishes come true for really sick kids by registering to fundraise for Make-A-Wish at Foam Fest.
How You Can Help
How You Can Help
Sign up for 5K Foam Fest today and then create your own individual or team fundraising in your raceroster.com ticketing account. Personalize your page and start fundraising today! All proceeds will support Make-A-Wish. You have the power to make a difference in the lives of local children.
To learn more about Make-A-Wish, please visit makeawish.org.au.
Interested in
Volunteering?
Interested in
Food Vendor Opportunities?
we have raised over 2 millions dollars to date for amazing charities in need!